OIG Recommendations: More Than Just Smoke?
Recorded On: 03/08/2023
Findings in a recent study by the OIG "made it clear" that nursing homes in this country were not prepared for the sweeping health emergency that COVID-19 created, nor were they able to stem the devastation once it was evident that nursing homes were especially vulnerable. Virtually all nursing homes experienced infections, and more than 1,300 nursing homes had extreme infection rates of 75% or higher during a surge period and an average overall mortality rate close to 20%. The OIG commented that "significant changes are needed to protect the health and safety of residents and better prepare nursing homes for current and future health emergencies".
The report went on to say "the survey process did not identify any deficiencies in infection control for the majority of the nursing homes with extremely high infection rates". What does this mean to you and your fellow providers? Maybe nothing, however, historically, where there is smoke there is fire. Is renewed interest in "Enhanced Barrier Precautions" -- which were introduced in July 2019 -- more than just smoke?
This program was developed to assist providers in identifying areas of risk related to the OIG and CMS plans for addressing infection control. Please join us as we maneuver through the bureaucracy together. Remember, governmental agencies do not spend time investigating if there will be no victims.
Objectives:
Identify the importance of accessing OIG website information
Review the current OIG report and recommendations
Discuss the implications of the findings
Identify the importance of ensuring effective implementation of Enhanced Barrier Precautions
Attendees will be awarded 1.0 ANCC contact hours for completing the course/webinar.
Program Start Date: 3/07/23
Program Review Date: 3/6/26
This program has been submitted for Continuing Education for 1.00 total participant hours from NAB/NCERS. Program approval code: 20240306-1-A91453-DL
Call Maureen Rhone at 734-929-6446 for further information.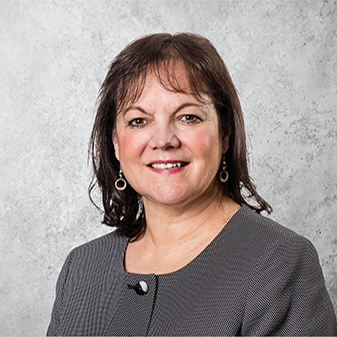 Angie Szumlinski, LNHA, GERO-BC, RAC-CT, BS
Director of Risk Management
HealthCap Risk Management Services
Ms. Szumlinski is a nationally-recognized leader in long-term care, with a wealth of experience in virtually every operational and clinical aspect of the industry. She has experience as an Owner/Provider, Administrator, Director of Nursing, Corporate Quality Assurance Coordinator, and independent consultant. In the last 8 years, she has personally conducted over 1,000 on-site risk management visits at facilities across the country, touching every acuity level within the long-term care spectrum. As a nationally recognized presenter for health care associations on current trends and best practices in the long-term care industry, Ms. Szumlinski is the author of hundreds of best-practice bulletins, in-service modules, and has hosted hundreds of risk management seminars across the country. Respected for success in assisting facilities in achieving and maintaining regulatory compliance, Ms. Szumlinski served two terms as an Associate Board Member for NCAL, is a member of the AHCA Survey/Regulatory Committee and served as a team leader for the AHCA/NCAL Quality Award program for 8 years. Ms. Szumlinski is the Nurse Planner for HealthCap Risk Management's American Nursing Credentialing Center's (ANCC) accredited education program.

$i++ ?>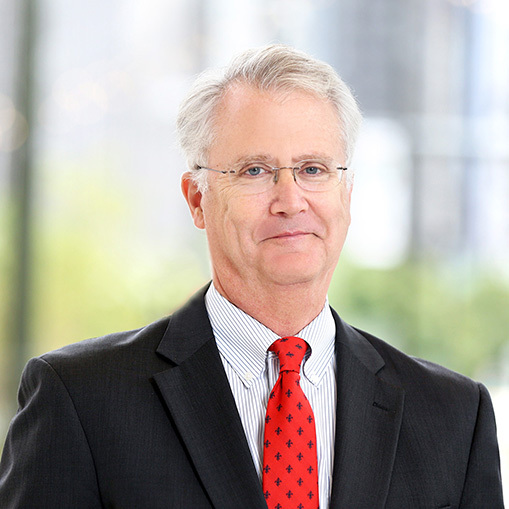 John P. Hessburg
JD, The Kitch Law Firm
Kitch Drutchas Wagner Valitutti & Sherbrook
John Hessburg leads the Senior Living Practice Group at The Kitch Law Firm. He began his career with the Kitch firm as a law clerk in 1984. His experience extends to all aspects of state and federal regulation of Senior Living Providers, national coordination of medical device liability cases and medical malpractice defense litigation. Since establishing the firm's senior living practice, he has built a multidisciplinary practice that focuses on the myriad of challenges his clients face on a daily basis, which include general healthcare and regulatory compliance, corporate compliance, federal and state administrative law, defense of state and federal false claim actions, as well as professional negligence claims.
Mr. Hessburg received his J.D. from Columbus School of Law, Catholic University of America, where he was the Managing Editor of the Journal of Contemporary Health Law and Policy. He also received a Bachelor of Arts in Business and Economics from St. John University, where he was a four-year All American swimmer and an NCAA Merit Scholarship recipient.

He has been working with HealthCap® since it wrote its first policy over 20 years ago.

$i++ ?>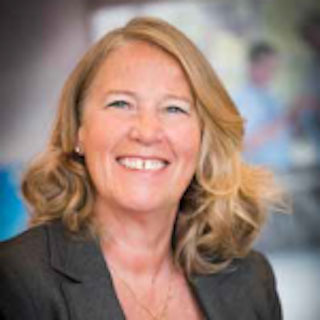 Cathy Hamblen, BSN, RN, CLNC, RAC-CT
Risk Manager
HealthCap Risk Management
Ms. Hamblen was educated at the University of Kentucky and presently is President of Hamblen Healthcare Consulting. She previously was Executive Vice President of Risk Management for multi-state Health Care Management group overseeing ten Nursing Home/Transitional Care facilities in Kentucky and Ohio. Cathy worked in the Acute Care setting for 23 years with a focus on Orthopedics and Management. She has worked as a Risk Manager for HealthCap since 2017. Cathy currently serves on the Board of Directors of The Christ College of Nursing and Health Sciences.

$i++ ?>
Key:

Complete

Next

Failed

Available

Locked
OIG Recommendations - More Than Just Smoke?
Recorded 03/08/2023 | 60 minutes
Recorded 03/08/2023 | 60 minutes
10 Questions | Unlimited attempts | 8/10 points to pass
10 Questions | Unlimited attempts | 8/10 points to pass
EVALUATION – History of Past Non-Compliance
9 Questions
9 Questions
Complete an evaluation of your learning and professional development to earn your certificate.
ANCC Credits & Certificate
Up to 1.00 medical credits available | Certificate available
Up to 1.00 medical credits available | Certificate available
NAB Credits & Certificate
Up to 1.00 medical credits available | Certificate available
Up to 1.00 medical credits available | Certificate available
| Access Date | Quiz Result | Score | Actions |
| --- | --- | --- | --- |